CODY JOHNSON & FRIENDS BRINGS OUTDOOR CONCERT EVENT TO SPRINGFIELD RACEWAY
June 14, 2021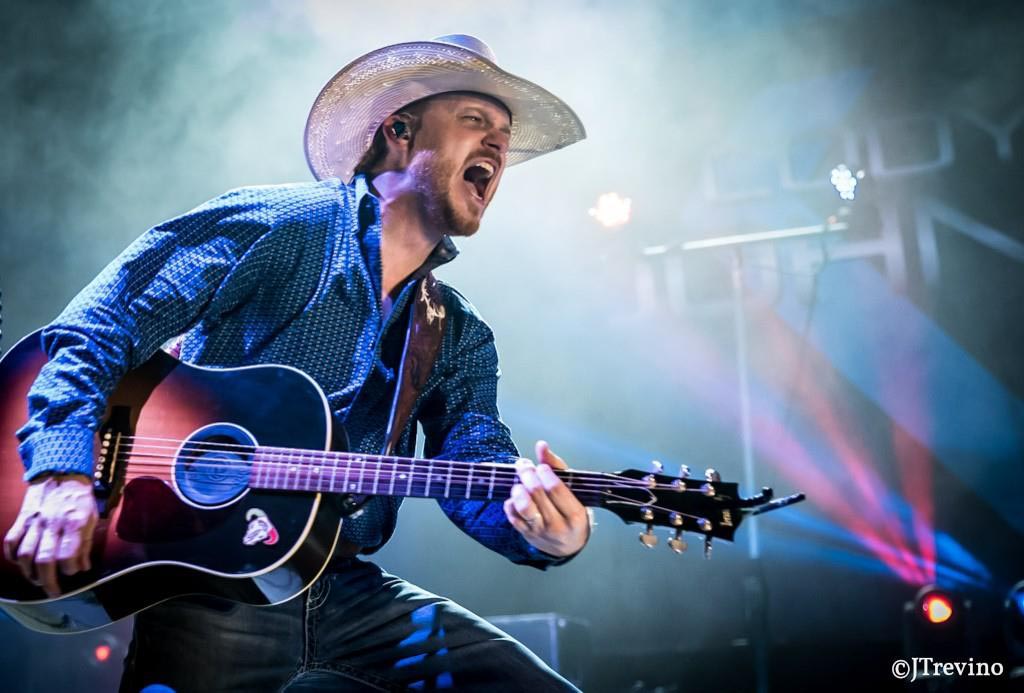 Springfield, MO…. Cody Johnson is set to headline a four-act music event at the Springfield Raceway on Saturday, August 21st. Co-sponsored by Coors Light and Indigo Sky Casino, the event also features special guests Easton Corbin, Josh Ward, and Cody Hibbard. Parking opens at 3p.m. and gates open at 4p.m. for the 6 ½ hour event. While selling out shows from coast-to-coast Cody Johnson caught the attention of Nashville music executives by landing two top ten singles on his own independent label. This led to his 2019 record deal with Warner Music Nashville and the release of Cody's first WMN album. Ain't Nothin' to It debuted in 2019 as the #1 album on the Billboard Chart, as well as #1 in digital album sales for all genres. The album's first single, "On My Way to You", has over 50 million On-Demand Streams and has spent over 34 weeks on the Billboard 100. Easton Corbin burst on to the country scene in 2010 with the platinum selling "A Little More Country Than That" and "Roll With It". Opening the show are two rising country stars, Josh Ward and Cody Hibbard. Trading the rodeo circuit and Texas oil fields for 6 million Spotify streams, Josh has shown he is a force to be reckoned with in the music world. Cody has taken a deep-rooted love of country music and value for hard work to hone his songwriting skills playing a wide array of legendary Texas venues. Tickets go on sale Friday, June 18th at 10am and are available at www.FriendlySky.com.
CODY JOHNSON PRE SALE TICKETS FOR SPRINGFIELD RACEWAY CAN BE PURCHASED THURSDAY JUNE 16 from 10:00 am. till 10:00 p.m. by CLICKING HERE & USING CODE.
Countrylife
ABOUT CODY
After landing two releases in the Top 10 of Billboard's country albums chart on his own CoJo label and selling 74,000 tickets for a single show, to earn recognition as the only unsigned artist in history to sell out NRG Stadium at RodeoHouston, one of Texas' most-sought-after talents finally agreed to sign with a major label. Warner Music Nashville won a Music Row sweepstakes and enticed Johnson – who'd turned down several majors before – to join the team and take a shot at turning a concert success story into one with multimedia, national hit-making cred.
Johnson's passionate, rowdy concerts have already drawn comparisons to Garth Brooks, and the music from his previous albums – inspired by '90s country foundations but built for the 21st century – has made him a familiar presence on Texas and Oklahoma red-dirt radio.
Johnson's introductory Warner project, Ain't Nothin' to It, ups the ante. After writing the bulk of his previous material, he put out word in Nashville that he was open to songs from other sources, and the results were astonishing. A-list writers – including Chris Stapleton, Radney Foster and Brothers Osborne guitarist John Osborne – came to the table with songs that suited Johnson's life and disposition. Music fans who are just now coming to the table will get a quick understanding of Johnson, from the rowdy troublemaker in the swampy "Doubt Me Now" to the devoted family man in the title track to the self-penned ex-bull rider in "Dear Rodeo" to the devoted Christian in "His Name Is Jesus."
ABOUT EASTON
"Turn up a little Conway Twitty," Easton Corbin croons in his distinctive Southern drawl on latest single "Turn Up." Within the track, Corbin blends traditional instrumentation with modern day production alongside vivid country storytelling for a sound that is uniquely his.
Corbin exudes country. His distinctive baritone has been gracing airwaves for the past decade as his chart topping debut single "A Little More Country Than That" established Corbin as a mainstay on the country charts. Billboard's 2010 Top New Country Artist would go on to garner another No. 1 hit with the feel-good "Roll With It" as well as seven top 10 singles, further distinguishing himself from other male vocalists as a tried-and-true country traditionalist who weaves timeless story songs together while tipping his hat to the classic country artists who have come before him.
"That's what I love and that's what I do," he says of his passion for traditional country music. "For me, it's about keeping one foot in the traditional and one foot in the modern and marrying those two. I'm a country singer: That's one of the things that I take pride in. I try to hone that craft and try to represent that."
While 2020 marks the 10th anniversary of "A Little More Country Than That" achieving No. 1 status, Corbin shows no sign of slowing down with the release of his infectious new single "Turn Up" and more new music on the way. He promises a "wide array" of songs that include fiddle and pedal steel. As he embarks on a new chapter as an independent artist, Corbin says "A Little More Country Than That" still reflects who he is as an artist and where he sees his career going.
"That's really how I grew up," he says of his career-defining song. "'A Little More Country Than That' radiates with me and my band as well because that really is who I am. That's where I came from, that's what I am. It's just as important now as it was then, because that's the one that started it all for me. That's definitely a staple of an Easton Corbin show. I think it also defines my audience and who they are."
The Florida native was surrounded by music as a child. A Merle Haggard or Hank Williams record was always being spun at his grandparents' house and a guitar was often lying around begging to be played. "My earliest memories are of me as a kid with a guitar, singing and playing along with the radio," Corbin recalls. "I knew from an early age I wanted to be a country singer."
After a decade in the spotlight, Corbin is more confident than ever. "I know what I want to say and what I don't want to say, and I know what I would say and what I wouldn't say," he explains. "I think the new music will highlight the fact that we've been honing these songs and trying to cut the best songs and writing the best songs we can. I think this project, when people give it a shot, they'll see that."
In the meantime, country fans can turn up a little Easton Corbin.
ABOUT JOSH
"All grit and no quit." These are the deeply rooted words that Josh Ward lives by to an absolute fault.
An anchored mindset that has led this Texas country music rising star from a drifter's adolescence to the jeopardous game of the rodeo circuit to the punishing toil of the Texas oil fields, and on into the fickle arms of the music business. Some might argue whether it is having nine consecutive #1 hit singles in Texas under his belt that has garnered him staying power, or that he is killing it in the social media world with over 2 million views on YouTube and over 6 million streams globally on Spotify. Maybe it's his 3 venerated album releases, or maybe because he can not only bat a full house on a 200 plus dates a year touring average, but also rope in crowds on a first time performance in an unfamiliar town. While impressive, all those distinctions can come and go in the world of music. The reason for his staying power turns out to be quite a simple one. And that is because Josh Ward is country music blood to bone, and both Josh Ward and country music are simply not going to go away.
Josh spent 2017 heavily touring off the strength of his previous album "Holding Me Together." All six radio singles hit the #1 spot on the Texas Regional Radio Chart and Ward quickly found himself going from opening act to the headlining spot in a matter of months. But in the midst of his growing popularity, he gladly bent the knee to fellow country music artist and comrade Cody Johnson who introduced Ward to his West Coast audiences. Getting the chance to be endorsed by Cody Johnson and perform at sold out shows in brand new markets is the kind of opportunity music artists chomp at the bit to have. When Ward and his band returned to those areas a few months later all by their lonesome, he simply could not have guessed at the reception he would encounter. "When we went back to the West Coast by ourselves, it was sold out shows. I was literally blown away." It was at that very point while far away from his familiar stomping grounds in Texas with new fans slapping him on the back that Ward knew beyond a shadow of a doubt that his music was catching on in a big way.
The culmination of his radio success and his victories out on the road can easily be attributed to the actual man behind the music. In life, sometimes a person gets dealt a lean hand and has to choose his family from strangers along the way, people who make a conscious choice to take you under their wing and help guide you through life. Ward considers himself a very lucky man despite some rough teenage years. The love and support of his extended family and his chosen family was the concrete foundation he built his life on, and his fans are a big part of that. It's why they are drawn to him through the speakers, because he is what he sings. It's why they are drawn to him from the stage, because he's an old friend who's come back to visit. He's the animated truth of all he stands for, a self-made family man who always has a welcome smile and an open spot in the family. To his loyal fans he feels he owes everything. "Words can't describe the emotion that gets put into these runs and the work that we do. And these people pay their hard-earned money to see it every night. Thank you. Every time I step on stage, you guys remind me that I have more than I deserve." And so his brand new album, so aptly named, is Ward's dedication to his growing family.
"More Than I Deserve" marks Ward's fourth full length album. With the philosophy of "don't fix what isn't broken," Ward went right back into the Rosewood Studios where he recorded all his previous releases and joined producer Greg Hunt once again behind the board to create the next dimension of Josh Ward country music. The new album is 11 tracks strong featuring the signature instrumentation from guys like John Carroll (Cory Morrow) on guitar, Nate Coon (Aaron Watson) on drums, Milo Deering (The Eagles) on acoustic guitar, steel, dobro, fiddle, viola and mandolin, and Terry McBride (McBride and The Ride) on backing vocals and also writer of three of the tracks. The album is classic Josh Ward style on every front with just a little more gusto and a little more miles on it. Full bodied and emotionally fragrant, every song jumps out kicking up the kind of country music nostalgia Ward is revered for. The first single "All About Lovin'" (written by Brice Long, Terry McBride and Chris Stapleton) tells you everything you need to know about this album, a sexy tonkafied driver of a song that guarantees you'll be lacing up your dancing shoes by the time you hit the chorus. "Home Away From Home" is country piled on top of more country, and is, as the song says, "a two steppin' juke box heaven." While Ward has never been afraid to sing other people's songs due to his belief that a good song simply needs to be heard, his own savvy for the art just so happens to be represented on three of the most powerful tracks. "A Cowboy Can" is the true grit of this album and is what Ward says best describes himself. "One More Shot Of Whiskey" is a sobering tale told with 90 proof conviction, and then there is "More Than I Deserved" ringing out with its vulnerable steel and head hanging resolve. "More Than I Deserve" is country music addiction in its purest form. Josh Ward did not reinvent the wheel here, but damn, it's polished surface sure rides smooth.
Josh and his band will be seeing a lot more of the country this year hitting a lot of new places on his never ending tour. It's still hard for him to believe he has come this far and he doesn't take one mile of it for granted. "I never thought I would be rolling down the road with one of the hottest bands in Texas playing shows across the United States. I'm happy to be here."
ABOUT CODY HIBBARD
Growing up on his family farm in Adair, OK, Hibbard was first introduced to music while riding around in his dad's tractor listening to Country radio as a kid. Years after picking up his first guitar, Cody started honing his songwriting skills, based on a deep-rooted love of country music, the values of hard work, and his many different life experiences including his acceptance into the United States Naval Academy to his traveling the countryside as a Pipeliner. Cody recorded his first single, Half Whiskey, Half Lonely in 2019 at Rosewood Studios with producer Drew Hall, followed by the rest of his debut EP with producer Philip Mosley. The result, Memory and a Dirt Road, saw Just for the Record debut at #25 on the Texas Music Pickers Spotify charts, as well as being added to the New Music Nashville and Texas Music Now Spotify editorial playlists. Having already performed on opening slots for names such as Sundance Head, Josh Ward, and Bart Crow, Cody, and his band have a busy start to 2020, playing a wide array of legendary Texas venues, opening for a slew of Red Dirt/Texas Country heavy hitters, and taking their unique sound and style across state lines for the first time.
About FriendlySky
FriendlySky is a ticketing and packaging, mobile first solution that provides artists, teams, venues and event organizers with the ability to sell tickets, hospitality, hotels, merchandise and experiences under their brand. The organization's technology provides its clients with branded e-commerce solutions, flexible product merchandising options, and branded client communication tools.
FriendlySky's extensive industry experience also gives partners access to additional resources to assist with customer service and fulfillment, digital marketing, ticket pricing and hospitality management and much more. For more information on the company and the services they provide, please visit friendlysky.com.