SRC presents Cash Money Late Models, 5 for 5 Pure Stocks
October 23, 2020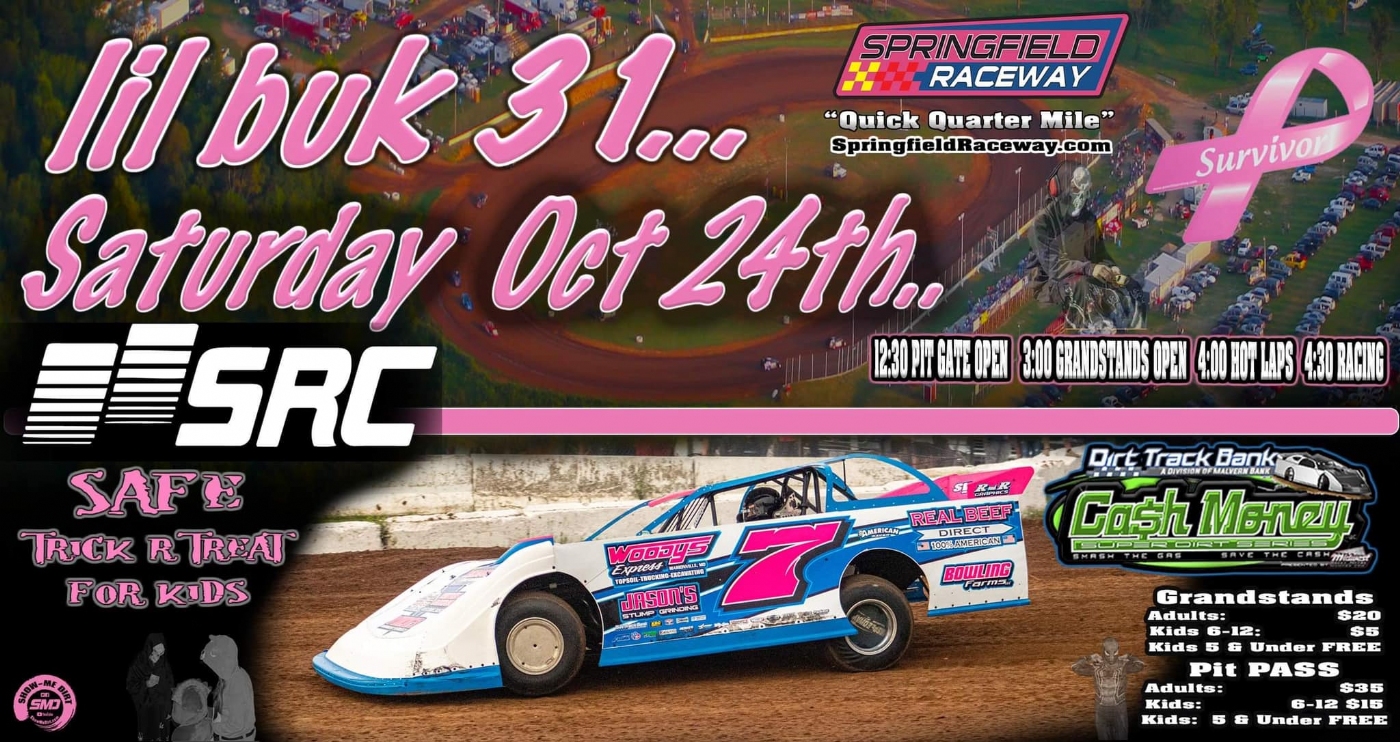 This Saturday night at Springfield Raceway SRC Family of Companies presents the Cash Money Late Model Series & the 5 for 5 Pure Stock added money night.The Cash Money Late Models will be crowning a Champion with a close battle ending on this night. The Late Models will be running for 1,000 to win & tha lil buk 31 trophy. Pure Stocks will be racing for $500 to win & 2nd through 5th will pay $500 each .
Support classes will be B Mods , MW B Class, MW A Class & Legends.Mom & Dad do not be spooked bring the kids out for their first safe trick or treat for Halloween.All kids 16 & under dressed in a costume will receive FREE GENERAL ADMISSION. Springfield Raceway will be putting a lil CASH UP for tha cutest nicest best costume .The kids will get a chance to meet Drivers & receive candy, Cup Cakes along with some cash give aways throughout the night…
Thanks to all the great Sponsors listed below as it would not be possible without your help.
Also a big thanks to James Redus and everyone that helped putting it all together.
It's still not to late to jump in and become a sponsor as Martin Trucking 33 LLC just jumped in.
​
* Price Electric *All Metal Recycling Inc. * Fast Stop Tire Shop & Auto
* Show-Me Dirt * Hoffman Racecars * Ash Grove Dump Trucking & Excavation
* Comer's Auto Xpress * JW's Auto, LLC Sales * Complete Services
* Organic Warehouse * Bud's Tire & Wheel * Eagle Machine Inc
* Springfield Raceway Tech * Alert One Electric * Stance Graphics
* Mike's Motor Machine * D and Son's * Midwest Sheet Metal Company
* Remember Wynn Photography * C & M Gearworks
* Jerry Schweitzer * M&T Salvage * Ozark Mountain Sanitation
* Ron's Auto, Towing, Trailer Sales, Repair and Parts * Tilman's Septic Service * Watson Metal Masters
General admission is $20 for adults
Kids 6-12 $5.00
5 & Under are FREE
Pit Gate: 12:30
Front Gate : 3:00
Hot Laps : 4:00
Racing : 4:30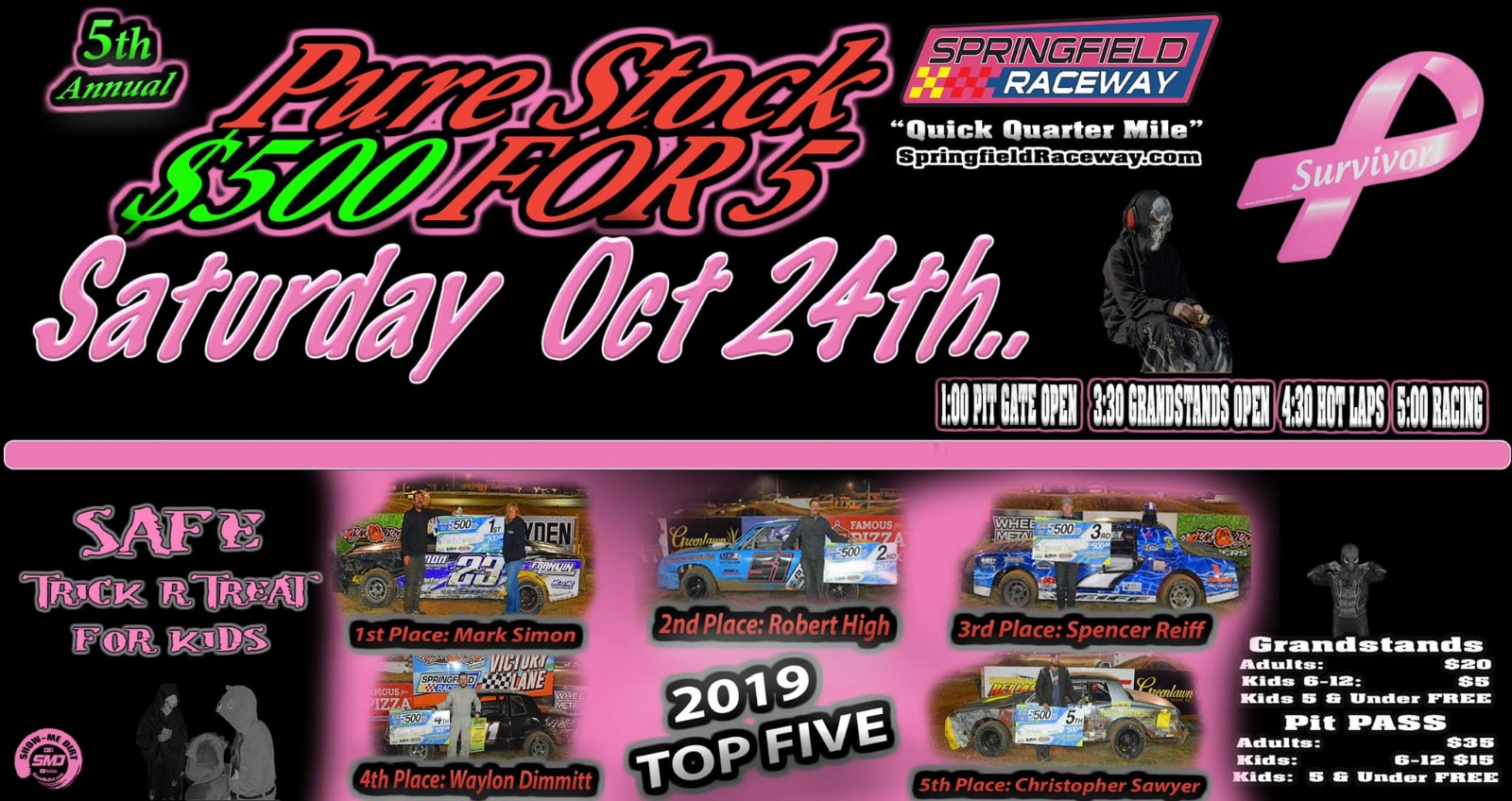 About SRC
We invite you to get to know our companies and see how we can help you grow your business. Our teams have the talent, experience and expertise to make sure that when you decide to explore the remanufacturing world we can save you time and money.
For 37 years, we have been remanufacturing products for the agricultural, industrial, construction, truck, marine and automotive markets, and our success has been based on that of our customers.
What makes SRC different is that we are a business of businesspeople. Our books are open, and our associates are employee-owners and are taught how to read and impact our financial statements so they can contribute to the bottom line – all while possessing impressive technical skills. This mentality gave rise to The Great Game of Business, a model of business gamification that has been implemented in companies worldwide.