Racing, Test & Tune on tap Saturday at Springfield
March 6, 2020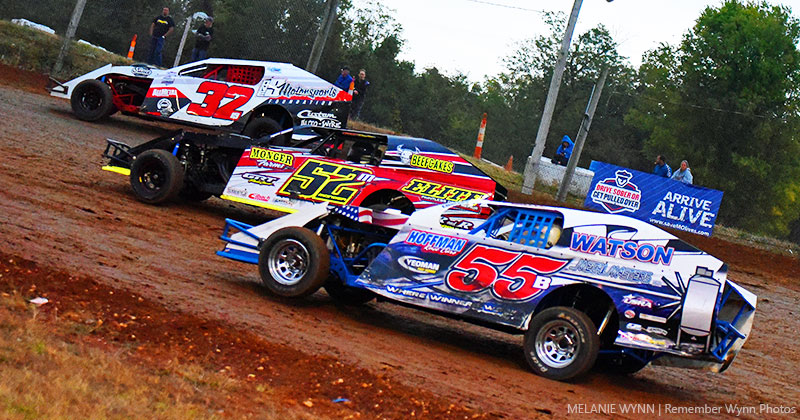 The Springfield Raceway will host a special racing event along with a practice session for all competitors this Saturday, March 7.
The show is highlighted by a $1,000-to-win, $100-to-start USRA B-Mod feature with Summit USRA Weekly Racing Series national points up for grabs too.
Also racing will be Midwest Modz, Pure Stocks, Legends and Mini Late Models.
All cars will hot lap at the beginning of the event. Those not racing on this night—Open Late Models, Malvern Bank Late Models, IMCA Modifieds, Open Modifieds, Hornets, Mini Stocks, Outlaw Mini Stocks, Front-Wheel Drives, Factory Stocks, Street Stocks, etc.—will hot lap before the races start, and then we will run our racing program with five classes.
Directly following the racing program we will have a two-hour Test & Tune. All cars that did not compete in the racing program must be in line at the lineup area and will get two rounds of hot laps. After that, we will open up practice to teams in every class as you get in line.
Times: Pits Open 1:30 | Grandstands Open 4:30 | Hot Laps 5:00 | Racing 5:30
Tickets: General Admission $15 | 18 & Under FREE | Pit Pass $35
RULES:
B-Mods
No mixing of rules
Top 8 passing points redraw
USRA, IMCA, IMCA Southern SportMod, UMP, Wissota (no rear spoiler)
A Main Payout: 1. $1000, 2. $500, 3. $320, 4. $260, 5. $220, 6. $200, 7. $150, 8. $130, 9. $110, 10. $105, 11-20. $100
B Main Payout: $70 to starters who do not advance
Entry Fee $40
Midwest Modz (one class)
No mixing of rules
$300 to win, $35 to start
#Springfield #I-35 #Lakeside: 6,000 RPM chip
No rear spoiler
Pure Stocks
No mixing of rules
$250 to win $35 to start
Springfield
Area track Pure Stock rules < bring your rules
Legends
$250 to win $35 to start
INEX, DIRTcar
Mini Late Models
Sharp Mini Late
The Springfield Raceway is located 0.5 mile west of I-44 at exit 75, just south of West Kearney on West Gate Rd. (Farm Rd. 123). For more information visit SpringfieldRaceway.com or call (417) 673-7426.