Gilmore On The Go At Springfield Raceway's USRA Out Pace B Modified Main
August 17, 2019 | by Ronnie Williams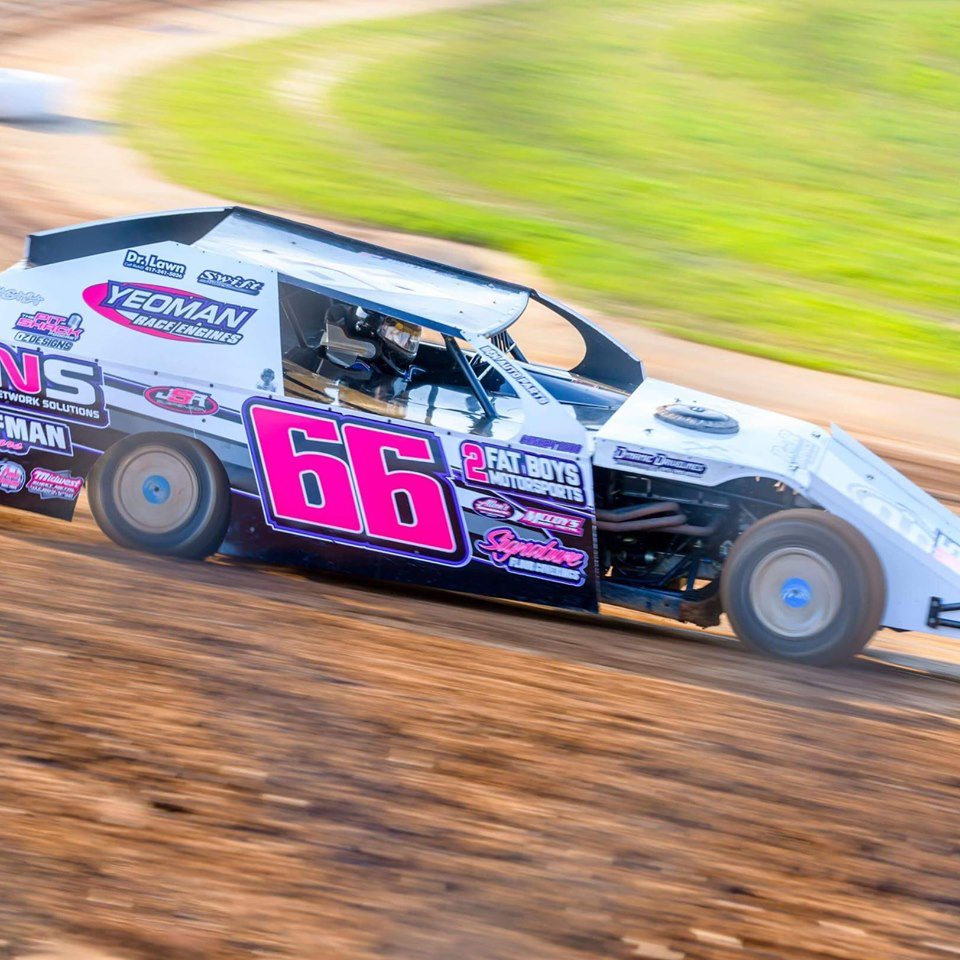 Springfield's Ryan Gilmore came charging from his 4th starting spot to grab the lead from Stetson Johnson and Jason Snodgrass and then withstood a late race caution to fend back current Reliable Chevrolet B Mod point leader Jackie Dalton to grab his 8th feature win of the season in a fast paced action track normal 2-3 wide racing action on "the Quick-Quarter" of the Springfield Raceway
Gilmore has been on a roll as the Former USRA Out Pace B Modified National Champion has been on his game in the last solid month at all of the area tracks racking up top 3's had his Yeoman Engines/ENS/Hoffman Race Cars number 66.
Gilmore excited the capacity Springfield Crowed as the Speedway was paying tribute to long time area great Ken Essary of Flying Farmer 55 Night.
Gilmore laid back just a tad and then split the post with a 3 wide pass to take the top spot. Out in front on the long green run, he had lapped traffic coming quickly until a late race caution bunched the pack together as Dalton was set to attempt to stop the young lead foot. Dalton picked the low side and 3rd place running Sam Petty went to the outside spot. At the drop of the green restart, Gilmore had Dalton make a charge, but after 1 green lap Gilmore was in a different zip code and pulled away. Dalton took the runner-up spot with Petty, Danny martin and a hard charging James Thompson completing the top 5.
Qualifying heats went to Petty, Dalton and Gilmore as Gilmore pulled a 6 car inversion.
USRA out Pace B Modified action continues next Saturday Night with racing at 7:30.
For more information visit the Facebook page or website at WWW.SpringfieldRaceway.Com