Added money to Casey's Midwest Modz this Saturday
June 28, 2019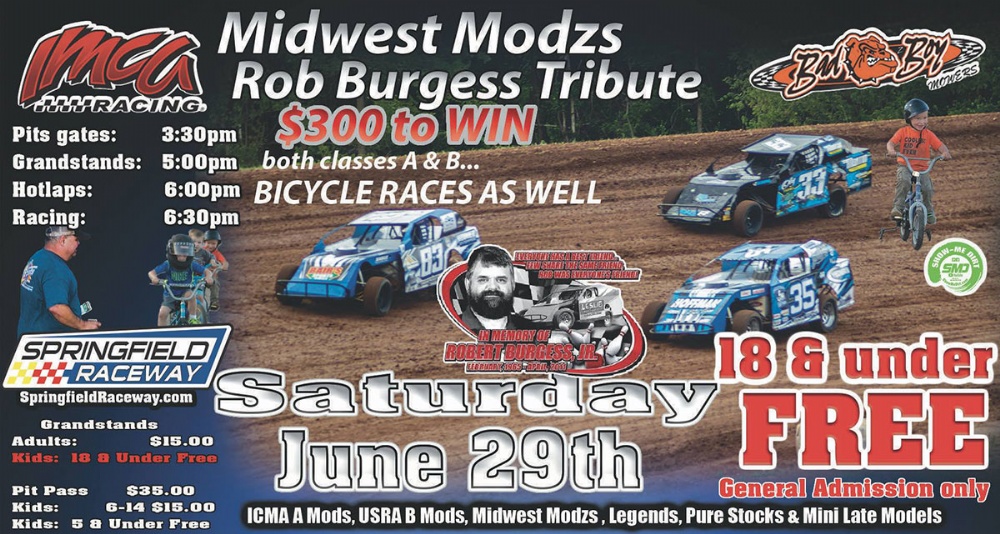 Thulin Automotive has added money to Springfield Raceway's Rob Burgess tribute for Midwest Modz. and they invite other businesses to sponsor too.
Tommy and Kathy Thulin of Thulin Automotive in Miami, Okla., have announced they will be adding purse money for the 9th Annual Rob Burgess tribute race for the Casey's General Stores Midwest Modz feature this Saturday night in both the "A" and "B" classes. The winners of each class will get an extra $50 while second- and third-place final finishes get an extra $25 for both classes.
K-Street Alignment in Springfield Mo. will be adding $100 to the A class & B class in the Midwest Modzs.Along with the added money the Springfield Raceway will be adding Casey's General Store gift cards to random finishing positions in the Main Event of both A & B classes of Casey's General Store Midwest Modzs Classes.
Tommy, a former racer himself was a partner along with Jerry Hoffman in writing the rules to allow a budget Modified to compete as the class has grown so big at Springfield that this season the Speedway split the class into A class and a B class each has allowed drivers to actually get more laps and competition seat time. The class split has been popular and actually is getting to the point of more drivers in the class and competing .
Tommy Thulin would like to challenge other businesses to look at adding some sponsor dollars to this race. Rob Burgess was a true friend and sponsor to area racing with his Leslie Flooring Business.
Thulin Automotive will be closed on Thursday and Friday for July 4th and July 5th.