Tillman wins on Indigo Sky Casino night
June 11, 2018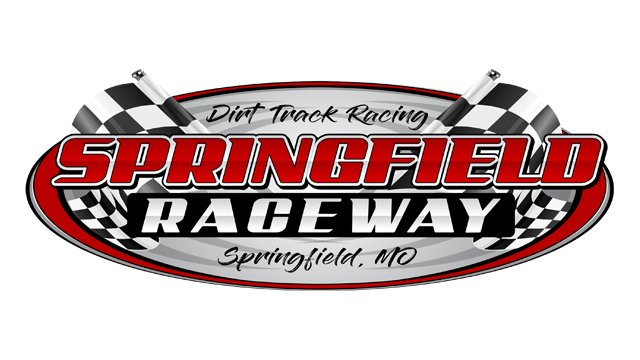 USRA Modifieds
Start Finish Car Driver
1 1 85 Jody Tillman
3 2 71 Jim Body
4 3 35 Jerry Lankton
9 4 11T James Thompson
6 5 71E JD Kelley
5 6 73 Mickey Burrell
8 7 33D Danny DeMasters II
7 8 2 Adam Kaltenbach
10 9 11 Phil Harris
2 10 40G Brian Green
Current Springfield Raceway USRA Modified point leader Jody Tillman took the lead from outside pole setter Brian Green on the opening lap and kicked it in high gear in a dominating performance Saturday Night at The "Quick Quarter" of The Springfield Raceway on Indigo Sky Casino Raining Money Night at the races. For the West Branson veteran it was his 2nd feature win of the season. Brian Green looked early to be able to match Tillman but issues forced him to the pits very early. Jim Body stayed in striking distance but could not match Tillman. The real excitement was the battle for 3rd place as Jerry Lankton and James Thompson went door to door for the final 8 laps before Lankton was able to nip the spot at the finish line.
USRA Out Pace B Modifieds
Start Finish Car Driver
2 1 21 Jackie Dalton
5 2 26P Bobby Pearish
10 3 112 Justin ( Joplin) Comer
7 4 5W Derek Watson
19 5 9D Dwight Niehoff
9 6 10D Russell Niehoff
4 7 00 Cody Jolly
13 8 C88 Ferris Collier
3 9 82 Jace Parmley
1 10 1/4 Aaron Scroggins
20 11 34 Wes Long
17 12 55 Bill Schahuber
16 13 80 TJ Yount
6 14 20m Mike Mansker
8 15 83N JC Newell
21 16 71 III Jim Body III
22 17 1/4x Ron Scroggins
15 18 17R Rod Inman
11 19 30 Don Cloyd
18 20 3A Aaron Speck
14 21 1 Scotty Allen
12 22 D7 Shawn Duncan
DNS DNS 21x Cody Ryder
In Out Pace USRA B Modified action, current point leader Jackie Dalton took advantage of his outside from row starting spot and survived several attempts from Cody Jolly and a wild outcome in securing his 2nd win of the season, Dalton took to the high-side of the racy High-Banked Quarter mile track and was fending back Aaron Scroggins and Jolly before Scroggins looped in late in the feature. Jolly and Bobby Pearish kept the heat on the leader Dalton and each other until a last lap restart saw Jolly jump the top cushion in turn 2 as Pearish took advantage to secure the runner-up spot with points runner-up Justin Comer, Derek Watson, and Dwight Niehoff completing the top 5.
Pure Stocks
1) Brian Tillman 2) Kyle Purvis 3) James Redus 4) Tyrel Jones 5) Richard Sparks 6) Adam Brown 7) Robert Yount 8) Landyn McGlothlin 9) Danny Vasquez 10) Dave Wagy 11) Richard Harrington 12) Jacob Cater 13) Jack Hamer 14) Wade Bough 15) Jordan Goodard DNS-JR Aiken
11th place finisher received a certificate compliments of MiMis Rest. In Springfield.
Tillman took the lead with a 3 wide pass early and held back Purvis for the win. Good racing. Early contender Hamer was collected in a wreck as a car spun in turn 4 and Jack had no where to go.
Legends
1) Justin Comer 2) Dave Comer 3) Trenton Simon 4) Wayne Johnston 5) Steve Harshbarger 6) Chris Powell 7) Ty McWhirter 8) Colin Bowen 9) Darrell McWhirter 10) James McDugle 11) Richard Powell.
Tight front pack and close racing involving the top 6 until contact between McDugle and Powell slowed the action. Justin Comer used the caution to his advantage to overtake leader Simon on the white flag lap out of turn 4 to capture the win as Dave Comer came from 11th to the runner-up spot
Midwest Modz
1) Elijah Keepper 2) Tim Mullins 3) Kyle Bates 4) Donnie Aust 5) Scott Campbell 6) Gary Krebs 7) Shawn Carlberg 8) Jack Moad 9) Austin Treadway 10) Jeremy Short 11) Jamie Brandon 12) Jeremy Lahey 13) Ken Walker 14) Jonathon Dean 15) Steve Wharff 16) Chad Donaldson 17) John Lankton 18) Jeremy Hazel 19) Greg Borden 20) Kraig Morgan DQ-Jerad McIntire
Another 3 wide early action with Carlberg the early leader. Keepper was quietly moving forward and came out of nowhere to take the top spot and holding back Mullins to get his 1st win of the season. Early contender Lankton got caught-up in a late race contact pack racing and pulled to the infield ending a possible top 5 finish. Kyle Bates was consistent and in a tight pack racing all night. Picking his spots and moves resulted in a top 3 run and Jack Moad returns. The former B Mod front runner who has been away for several season came from deep in the field.
Sharp Mini-Late Models
1) Scott Sopha 2) Art Westbrook 3) Wyatt Sopha 4) Angela Sopha 5) Mike SophaAction continues Saturday Night June 16th with Casey's General Stores Night At The Races with URSA Modified and B Modified action including Midwest Modz, Legends, and Pure Stocks with Rcing Action at 7PM. Springfield Raceway in Springfield, MO is a 1/4 mile Clay Semi-Bank