Nitro Summer Series this Sunday - No Saturday Racing
May 23, 2018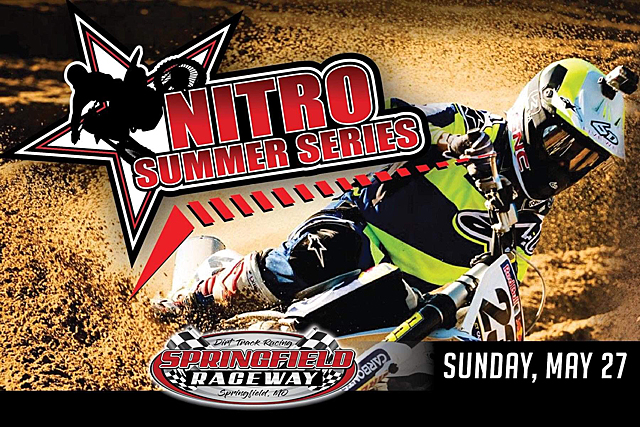 Anticipation for the Nitro Summer Series is near fever pitch! This exciting summer series kicks off at The Springfield Raceway this Sunday with racing action in the MX, and Quad classes.
Times: Gates open: 7am Practice: 9am Races 10:30
Location: Springfield Raceway
GPS address: 2110 N. Farm Rd 123 Springfield, MO
Price: Gate: Adults $15 Kids 3 to 11 $10
Racing per class: $35
Website: www.motorheadevents.com
Camping: Dry camping Saturday night free. No hookups.
Food: Normal concessions available at track.
There will be NO RACES this Saturday May 26. We will be back in action Saturday June 2 . Everyone enjoy your Holiday weekend .

ABOUT THE Nitro Summer Series:
The Nitro Summer Series kicks off this Sunday at Springfield Raceway and then goes to River Ridge in AR June 9 and 10 then jumps over to Soggy Bottom MX Park July 28th and 29th for the Championship round.

SOCIAL MEDIA: Fans may also "like" Motorhead Events Facebook page by clicking www.Facebook.com/Nitroarenacross or follow us on
www.Twitter.com/NitroAXTour and follow us on
Instagram @Nitroarenacross
Links: @soggybottommxpark @Springfieldraceway.com @motorheadevents.com