WE ARE HAVING A TEST & TUNE TODAY
March 4, 2023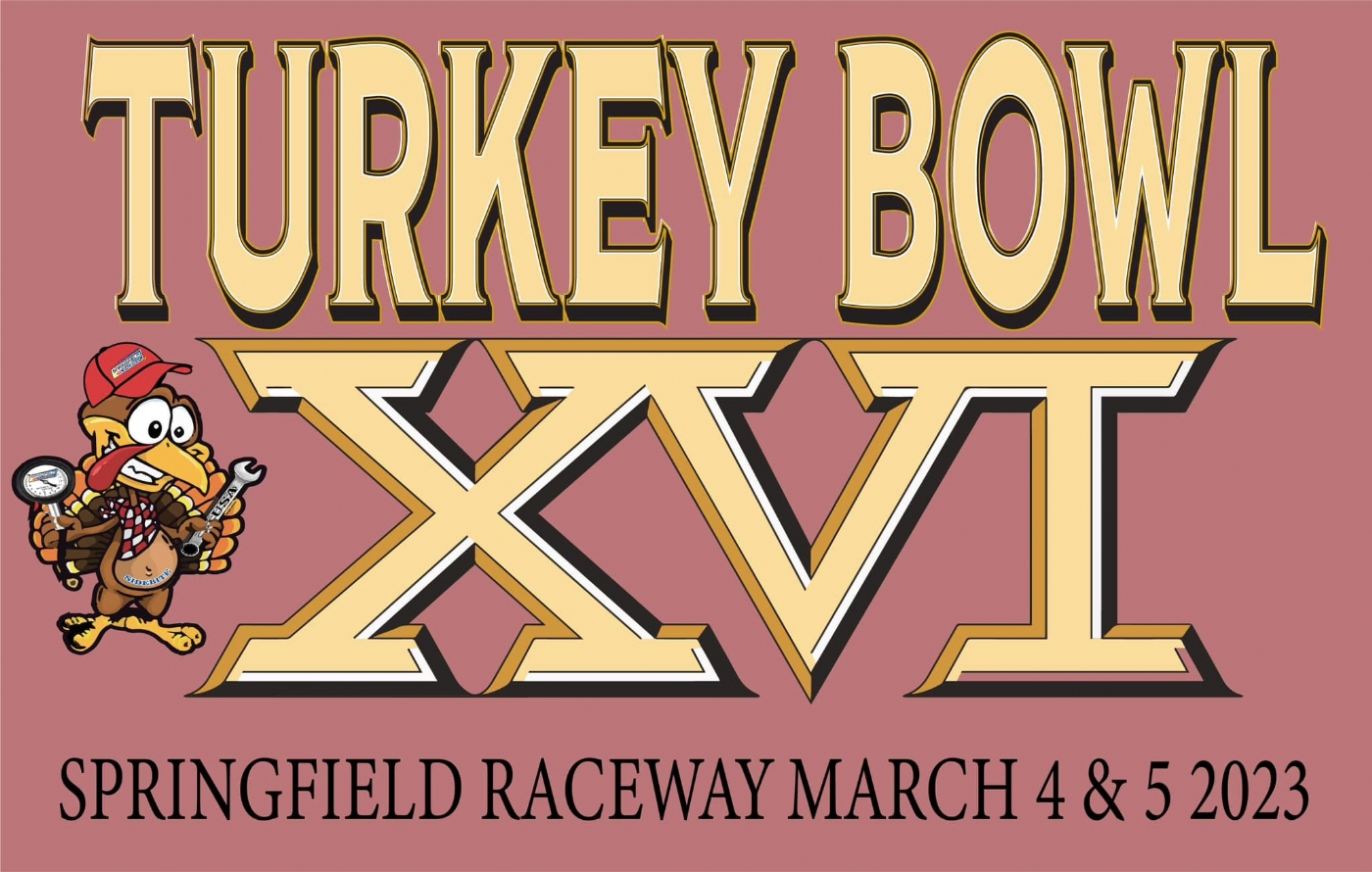 WE ARE HAVING A TEST & TUNE TODAY
SATURDAY MARCH 4 & BUSCH LIGHT TURKEY BOWL XVI Will BE TOMORROW
SUNDAY MARCH 5…
TEST & TUNE …TODAY
ALL CLASSES/ ANY CAR
Pit Gate - 2:30
Grandstand - 2:30
Hotlaps - 5:00- 7:30
Pit Pass -$25.
Grandstands FREE Concession Stand will be open
THANKS GOES OUT TO JD THOMPSON at #Hayden Machinery for tha use of tha BIG CATS…
ALL DRIVERS PLEASE FILL OUT A DRIVERS FORM & BRING IT TO THE SIGN IN SHACK BEHIND THE GRANDSTANDS WHEN YOU CHECK IN.
PLEASE FILL OUT A MINOR RELEASE FORM IF YOU ARE BRINGING A MINOR.
We will divide the Busch Light Turkey Bowl XVI into 2 different weekends …
Classes racing this weekend will be
Late Model , Pure Stock , MW A Class & MW B Class…. SUNDAY MARCH 5.
MARCH 4 SATURDAY TEST & TUNE
There will be a test & tune open for any & all classes of Cars on Saturday March 4.
ALL CLASSES/ ANY CAR
Pit Gate - 2:30
Grandstand - 1:00
Hotlaps - 5:30 - 7:00
Pit Pass -$25.
Grandstands FREE Concession Stand will be open
MARCH 5 SUNDAY RACING
Late Model , Pure Stock , MW A Class & MW B Class will race this
SUNDAY MARCH 5.
Pit Gate - 11:30
Grandstands - 3:15
Driver cut off - 3:45
Hot laps- 4:15
Racing - 4:45 ish
( Read at the very bottom of the post for when we will run the other classes for Busch Light Turkey Bowl XVI )
SATURDAY MARCH 4
Pit Parking
TEST & TUNE ALL CLASSES/any class
SUNDAY MARCH 5
# LATE MODEL
$10,075 to WIN $500 to Start
# PURE STOCK
$500 to WIN $100 to Start
# MW A CLASS
$500 to WIN $100 to Start
# MW B CLASS
$400 to WIN $100 to Start
PAYOUT,RULES
OPEN LATE MODEL………….
$10,075 to WIN $500 to Start $150 Entry / $150 Tow Money
*OPEN CARS COMP CAMS / MLRA type rules / droop rule in enforced..
*OPEN CARS tire rule -
3 Corners - LM 20 ,30 ,40 ,2,3, WRS2-55,1350
RR ONLY - LM 40 , 4
*CASH MONEY CARS American Racer 56
(If running 4 American Racer 56 You get a 42 " rear deck height / 12" spoiler must run cashmoney legal shocks & cash money spring rules ….
American Racer 56 May be run on all 4 corners & be grooved & siped…
*604 CRATE CARS- 42" rear deck/12" Spoiler D21 or 20,1350,40,55 3 corners 40 only RR
Payout 1)10,075 2)2000 3) 1000 4) 600
5) 570 6) 560 7) 550 8)540 9)520 10)510 11-20)500
Non qualifiers- $150 must start Last Chance Event to collect
Car Entry Fee $150 / Raceceivers required / Westhold Transponders
PURE STOCK…..
$500 to WIN $100 to start….$30 Entry
RULES: AREA RULES
NO MIXING OF RULES
Dallas County , Midway ,Nevada,CMS,MO-KAN,Crawford County ,Salina,Caney,
Enid must run Springfield chip rule …
Max width 8" tires & wheels..
Max RPM CHIP ALL RULES 6200..
USRA/IMCA type Hobby class…
Bring your rules & make sure you are legal
1)500 2)300 3)200 4)150 5)140 6)130 7)125 8)120 9)110 10-20) 100
B MAIN $70 must start B Main to collect
MW Car Entry Fee $30 / Raceceivers required / Westhold Transponders
MIDWEST MODZS A CLASS………….
$500 to WIN $100 to Start / $30 Entry /
$70 tow money
MW MODZS A Class RULES..NO Mixing of RULES
Springfield
I-35,Lakeside,Grain Valley ( NO SPOILER, 6,000 rpm chip )
1)500 2)250 3)220 4)210 5)200 6)160 7)140 8)130 9)120 10)110 11-20)100
B MAIN $70 must start B Main to collect
MW Car Entry Fee $30 / Raceceivers required / Westhold Transponders
MW MODZS B CLASS………………………
$400 to WIN $100 to Start…$30 Entry / tow money
MW Modzs B Class Rules
If you have WON 2 or more A MAIN MW Modzs events at other tracks you will be placed in the MW Modzs A Class
If you come from another track & we do not think you belong in the B Class the track will move you to MW Modzs A Class...
MW MODZS B PAYOUT
1)400 2)220 3)170 4)160 5)140 6)130 7)125 8)120 9-20)100
B MAIN $70 must start B Main to collect.
MW Car Entry Fee $30 / Raceceivers required / Westhold Transponders
Anyone not making it to Busch Light Turkey Bowl XVI can watch it live at https://springfieldraceway.tv/
FOR DRIVERS & RACE FANS
Oasis Hotel & Convention Center signs on again as the host hotel for Busch Light Turkey Bowl XVI at the Springfield Raceway.Last year's Turkey Bowl had a record 336 cars check in for the 2 day event. Oasis Hotel & Convention Center has a rate of $96.00 for Drivers & Race Fans. When you call for reservations just mention Springfield Raceway…
Location
2546 N Glenstone Ave.
Springfield Missouri 65803
1-417-866-5253 ( CALL THE PHONE NUMBER LISTED TO GET THE DISCOUNTED RATE )
https://www.choicehotels.com/missouri/springfield/ascend-hotels/mo395?mc=llgoxxpx&fbclid=IwAR3gpMkWl6aCfi0LbHriPMRpDYD4l_Me_AHHW356-lHYTXtEE62uQxovUDg
……………….
THANKS TO ALL THE SPONSORS OF BUSCH LIGHT TURKEY BOWL XVI…
Busch Light
Midwest Sheet Metal
Asbell Companies
Mr. Dents
All Trailers Service
Cotton Siding & Home Improvements
J2 Race Cars
Cotton Siding & Home Improvements
Complete Services
Martin Trucking 33 LLC.
Eagle machine
Quality Freight Rate. Com
Yeoman Racing Engines
Auto Expedite
Atnip Farms
Economy Tire & Muffler
Comers Auto Xpress
B & B Pump & Well Service
Missouri Legends Race Cars
MARCH 16 17 18
We will run Busch Light Turkey Bowl XVI for B Mods & Legends during our Comp Cams Event…
They will race the original format & pay that was advertised for original Turkey Bowl …
March 16 test & tune
March 17 heats
March 18 b mains & Turkey Bowl
With weather & racing starting around at other tracks & Humboldt having the king of America the last week in March I just couldn't find a place to run the A Mods this year..The classes we are running Sunday are coming from closer distances & I didn't think many A Mods would come on a Sunday
Thanks
Jerry Hoffman