Dalton leads USRA B-Mods back into action Saturday at Springfield
July 9, 2020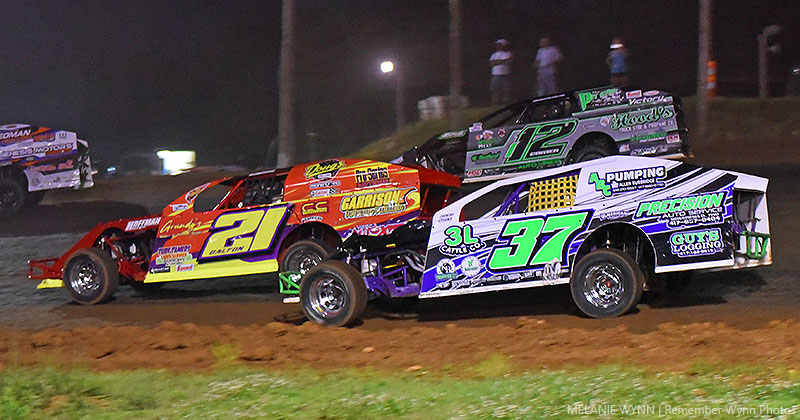 Jackie Dalton (21) battles with Wesley Long (37) and Juston Comer (112) in Reliable Chevrolet USRA B-Mod action at the Springfield Raceway.
Defending Reliable Chevrolet USRA B-Mod track champion Jackie Dalton of Carthage will lead the pack back into action Saturday night at the Springfield Raceway after the facility took the Fourth of July holiday off.
Dalton heads up the track point standings with a 66-point margin over Danny Martin going into action on the "Quick Quarter" while veteran Sam Petty, Bill Schahuber and Justin Comer complete the top five with less than 100 points separating them.
A special event night is coming to the Springfield Raceway for Reliable Chevrolet USRA B-Mods. On Thursday, July 23, the UMP Summer Nationals roll into town and Reliable Chevrolet USSA B-Mods will be competing that night in a $500-to-win, $100-to-start feature.
This event will award Summit USRA Weekly Racing Series national points only. There will be a $25 car entry fee for the event and adult pit passes will be $40.
For more information visit the track's Facebook page or SpringfieldRaceway.com.