Reliable Chevrolet USRA B-Mods set for Springfield opener, 2019 title chase
April 3, 2019 | by Ronnie Williams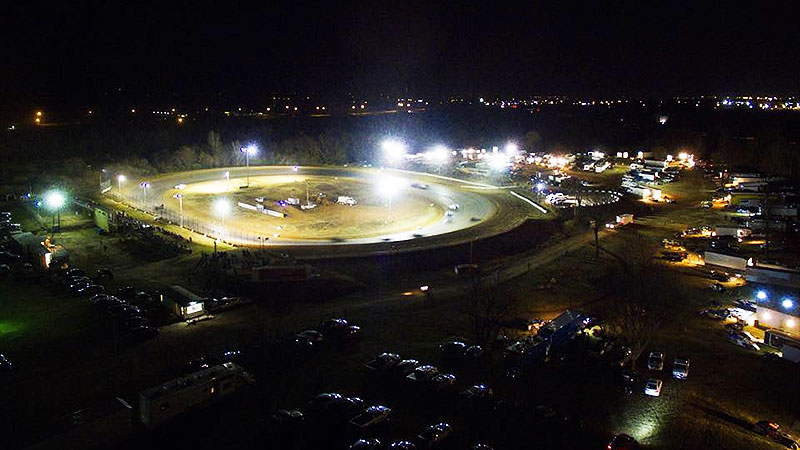 The Springfield Raceway is ready to begin the 2019 chase for a championship Saturday, April 6, as the Reliable Chevrolet USRA B-Mods will be carrying the Summit USRA Weekly Racing Series flag.
Springfield Raceway was one of the first tracks to sanction the B-Mods when the class started a national program for USRA points. It was veteran racer Scott Drake who topped the honors that season having to compete against a 20-car field each week and normally started in the 12th starting spot.
Other Summit USRA Weekly Racing Series national champions include Springfield's J.C. Morton and Ryan Gilmore, each called Springfield Raceway home in their national title campaigns.
In 2018, Jackie Dalton competed in the Out-Pace USRA B-Mods and it took a little time for the former USRA Modified track champion to adjust, but Dalton came home with the track championship while finishing fourth in the national points while also competing at the Monett Motor Speedway in USRA-sanctioned action.
Dalton, who sold everything at the end of the 2017 season, was able to secure a ride with his father's help and some long-time sponsors in his crate-powered Auto Express/Hoffman Racecars/Chevrolet Performance No. 21 and really started clicking off the top-three finishes and wins.
As usual, the competition level will be tough as former Legends Car standout and 2018 rookie Justin Comer, James Thompson, hard charger and Midway Speedway track champion Sam Petty, Bill Schahuber and a host of others look to grab a championship.
Action this Saturday will also include Bad Boy Mowers IMCA Modifieds, Pure Stocks, Midwest Modz and Legends. The pit gate opens at 3:30 p.m. while grandstands open at 5. Hot laps begion at 6 with racing scheduled to start at 6:30.
For more information visit the track's Facebook page or SpringfieldRaceway.com online.